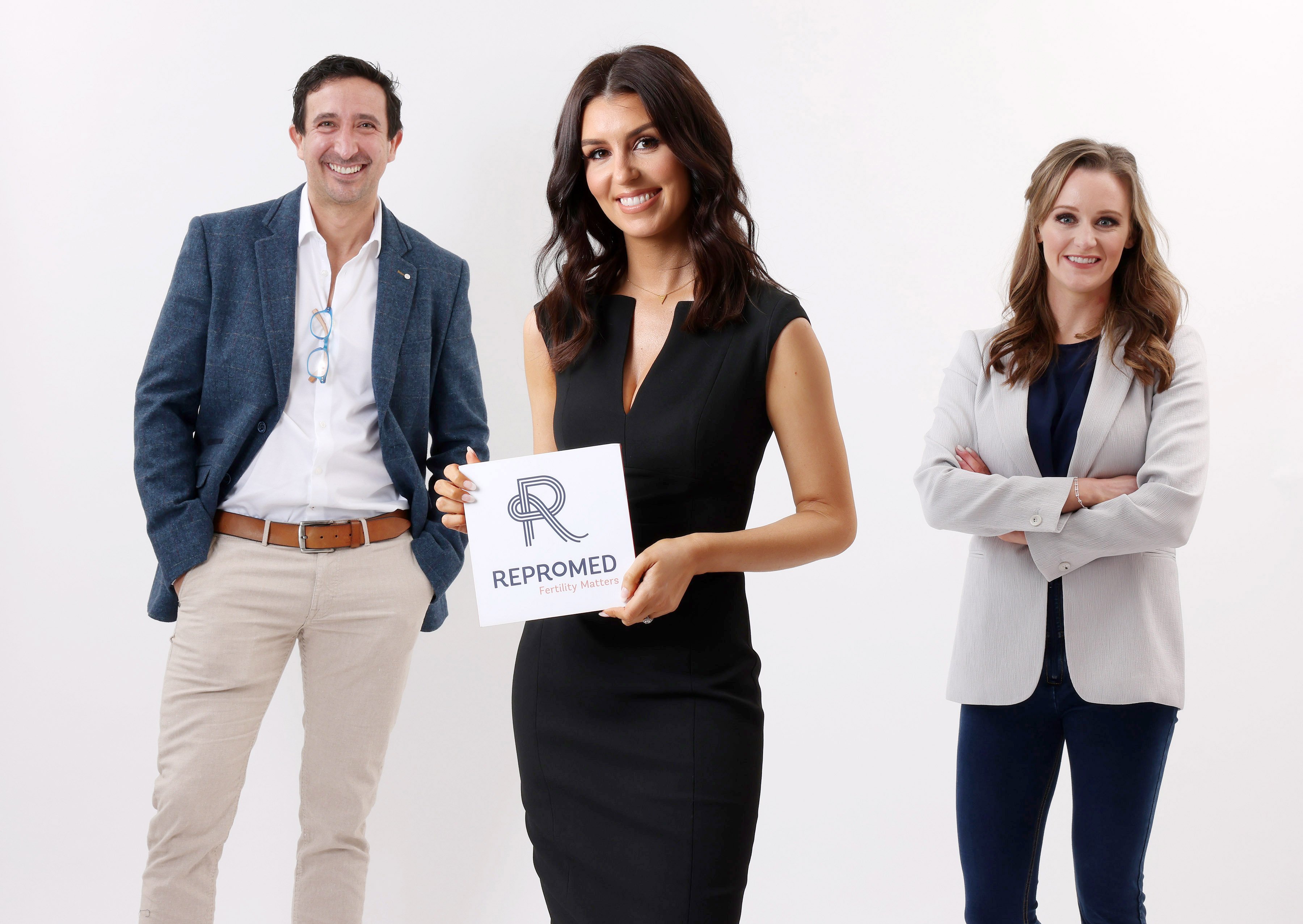 ReproMed recently launched an awareness campaign aimed at women in their 20's and early 30's aptly called #letstalkfertility. This campaign seeks to educate and empower women and afford them the opportunities to take their fertility health and reproductive future into their own hands. So far the response to the campaign has been amazing.
#letstalkfertility is fronted by ReproMed Campaign Ambassador, nurse and social media influencer Terrie McEvoy, where together, we seek to change people's perception of reproductive health and enable women to determine their future personal fertility path. This multi-faceted campaign focused on social media activations will be led by Terrie and over the course of the campaign will include an IGTV interview with Dr Hans Arce, Medical Director, ReproMed where Terrie will pose the most popular questions surrounding female fertility which people have sent in. The response has truly been amazing.
Here at ReproMed we have seen a 30% increase in fertility consultations over the past two years and a larger increase in patients requesting egg freezing services of 42%, pointing to an increased awareness of fertility options amongst women and a desire to take more control of their reproductive health.
Commenting on the campaign, Dr Hans Arce, Medical Director ReproMed said: 'The aim of this campaign is to encourage women to think about their fertility and the steps they can take now to ensure they optimise their fertility health in the future. It can be a challenging subject to discuss which is why we need to have open and honest conversations with friends and family around fertility to normalise the conversation and make sure anyone interested in accessing fertility services whether that is AMH testing or IVF, can do so feeling fully supported at every stage."
For same sex couples and single women, investigating their personal fertility will further alleviate any concerns or worries that may exist around starting a family and equip them with the knowledge to begin their route to motherhood whether through sperm donation and/or egg transplant.
According to campaign ambassador, Terrie McEvoy; "A particular discussion that most women will have at some stage in their lives is whether to have a baby or not and although you may spend your 20's and early 30's trying not to conceive, this is actually the optimum time for your ovaries and overall fertility health.
The invisible weight of the baby deadline no longer holds as much control with the many options available to women these days. With life, work, relationships, friends and family all vying for attention, the one thing you can do is take your fertility into your own hands so you can maximise your options in the future. Information and awareness is power you can use to be an advocate for yourself."
Keep an eye on our social media channels for the upcoming Q&A interview between Terrie and Dr Hans. Get involved in the conversation #letstalkfertility and take control of your fertility journey.