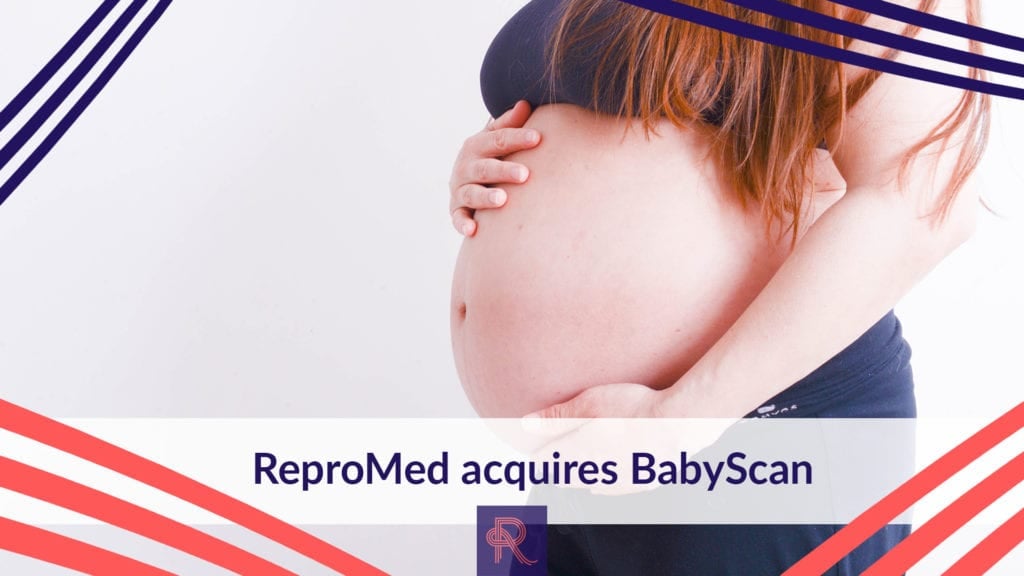 ReproMed, Ireland's fastest growing and most accessible IVF provider with clinics nationwide, has purchased BabyScan Ltd. Ireland's leading private pregnancy ultrasound provider, to guarantee its clients a seamless experience as they undergo fertility treatment.
The acquisition brings BabyScan's five clinics in Rathgar, Swords, Cork, Galway and Derry under the ReproMed banner to add to ReproMed's existing five clinics and brings the number of employees across the ReproMed group to 77.
Following its acquisition of BabyScan, ReproMed will offer clients the opportunity to receive more frequent ultrasound scans, reassuring them on the progression of their pregnancy. In addition, the wide geographical spread of the BabyScan clinics will help make the process more convenient for those wishing to avail of the service.
Declan Keane, CEO of ReproMed explained why his company decided to buy BabyScan; "We are constantly working to personalise the provision of fertility care and eliminate its complexity. Our services go beyond IVF treatment as we want our clients to feel supported along the entirety of their fertility journey. I'm delighted that BabyScan is now part of ReproMed as it will ensure national coverage and easy access to all fertility matters for our clients."
"This acquisition is also part of ReproMed's wider growth strategy and long-term ambition to revolutionise the fertility journey for our patients while continuing to be leaders in our field."
At present, ReproMed performs a combined number of close to 2,000 cycles of high-tech assisted reproduction technologies annually. Demand for fertility treatments has surged in recent years with the number of human reproduction procedures carried out in fertility clinics in Ireland rising from 7,589 in 2009 to 9,000 in 2016.
BabyScan was established in 2006 by Paula Tunney and Rita Heuston and offers services including Early Pregnancy Scans (from 7 to 14 weeks of pregnancy), Gender Scans, Just a Look, and 3D and 4D obstetric scans.
Paula will continue her role as a lead sonographer at BabyScan. She commented, "We have been working with ReproMed for several years now and so this is a great opportunity to fully consolidate our services to ensure comprehensive patient care."
ReproMed is the fastest growing fertility service in Ireland and focuses on offering boutique-style, high-tech fertility treatments to patients across the country.