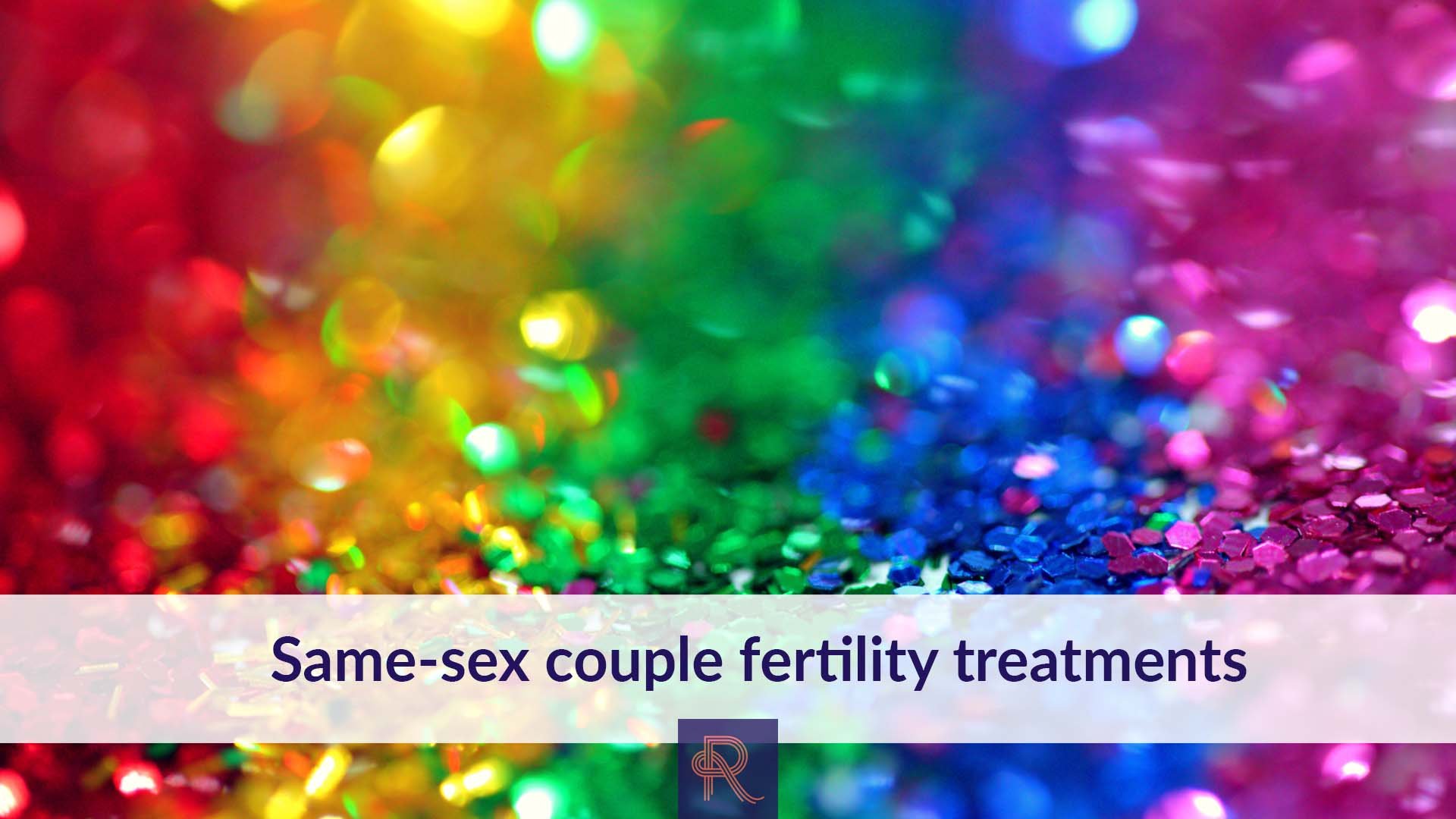 Along with the rest of the world, Ireland will be sharing and flying colourful rainbow flags and equality signs all this month. June is a period of the year like no other, in which we celebrate Pride, promoting equal rights for the LGBTQ+ community. The celebrations started 51 years ago, with the Stonewall riots, when the gay community of Manhattan began a series of spontaneous protests against a police raid in the early hours of June 28, 1969, at the Stonewall Inn. This Inspired the modern LGBTQ+ rights movement worldwide.
At Repromed, we believe that every individual deserves the chance to become a parent and to start a family. For us, a family is a safe place where love and respect guide a group of people who care about each other and that sense is carried in our DNA. That's one of the reasons why our group of clinics offers same-sex female couples who want to pursue fertility treatment the opportunity, advice and guidance to pursue this. This has been a part of our ethos since we opened our first clinic 10 years ago.
For same-sex female couples, our clinics offer both intrauterine inseminations (IUI) and in-vitro inseminations (IFV). The procedures are facilitated by our Donor Sperm Programme, in which our laboratory team will answer any of your questions about selecting a donor, and explain all the implications involved in the process.
After choosing the right donor, we start fertility investigations, to increase the chances of a successful pregnancy. In this step of the process, we begin ovarian reserve investigations, to guarantee the partner who is to receive the donor gametes has a healthy womb, fallopian tubes and ovaries before starting. If this process is a success, the couple will choose the best insemination procedure, with IUI the most common choice. If the patient has blocked tubes, or donor IUI treatment has not been successful, we will proceed with IVF.
As we cannot provide surrogacy for same-sex male couples in Ireland yet, we offer advice and guidance on where to seek these services. Our team also participates in seminars and conventions in this field to keep up to date with all possible changes in these matters, making sure we are all able to offer the best service and advice to our patients.
We are proud of each and every successful pregnancies and families who have started through our treatment programmes or through advice from our staff. Our team is even more grateful to know that one of the first babies who received guardianship of a gay couple in Ireland was born thanks to a pregnancy made possible in ReproMed Galway Clinic, one of our five fertility clinics in the country.
For all the above, we feel that we are ready to proudly celebrate all families who come to us with a desire to have a child, and our team is fully committed to making their wish come true. A happy Pride Month from your faithful #TeamReproMed.